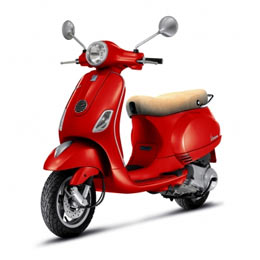 VespaScooters New 2015, 2014, 2013, 2012, 2011, 2010 & 2009 Vespa LX 50 & 150 and Vespa GTS Scooters.
Welcome to the Vespa Scooter Superstore, your one stop source to shop for New Vespa Scooters, Vespa Sales, Parts, Service & Vespa Accessories in South Florida. The Place to purchase your new Vespa Scooter. The new 2015 Vespa GTV and LXV scooter are now available along with the new Vespa GTS Scooters and the new 2015 Vespa GTS Super Scooter.

Please click on the links below to visit the premier Vespa Dealer in Florida and view our online brochure, visit our Authorized Vespa Dealers to buy a Vespa scooter in Fort Lauderdale, Miami, or Palm Beach Florida.
Vespa Superstore - Your one stop source to shop for vespa scooters in the USA. Selling vespa scooters in south florida, vespa scooters in north america, usa, vespa scooter parts and vespa clothing store vespa usa florida. See our on-line brochures on the 2015 Vespa LX 50 scooter and Vespa LX 150 scooter, the all new Vespa S 150 scooter, the Vespa LXV 150 scooters, the Vespa GT 200 (Gran Tourismo) scooter, the Vespa GTS 250 scooter, the Vespa GTV scooter, the new Vespa GTS Super scooter, Vespa GTS 250 Super scooter and the Vespa GTS 300 Super scooter.
We have the new 2015 Vespa scooters In-Stock, ready for immediate delivery! Great Deals on Remaining 2010, 2009, 2008 Models!